WHAT DOES TRIUMFANT DO?
Triumfant provides continuous protection from advanced malware threats -- stopping criminal activity at the point of infiltration and instantly repairing the machine and any collateral damage within minutes of an attack. Triumfant enables organizations to thoroughly prevent, detect and respond quickly to sophisticated attacks that bypass traditional, signature-based defenses. With Triumfant, organizations have a clear and accurate view into the security posture of an organization and assurance that sensitive data arriving on endpoints is safe, properly controlled and compliant with industry standards and regulations.
WHY SHOULD YOU VISIT OUR BOOTH?
Triumfant was named in the Gartner report on endpoint detection and response solutions

Cyber crime is the fastest growing threat to businesses globally

Learn about an exciting new support capability of Triumfant

Learn how Triumfant compliments broader threat defense strategies
WHERE WILL WE BE?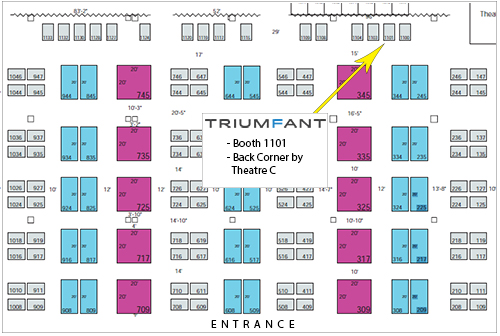 SCHEDULE A MEETING
OR LEARN MORE
Please fill out this form if you'd like to learn more about Triumfant before the show, or schedule some time with our CEO at the booth.
WATCH OUR CEO AND CTO DISCUSS TRIUMFANT